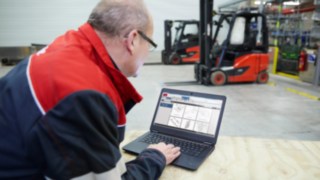 Not so long ago, experts predicted that the number of mechanical workers employed worldwide would reach 1.4 million by 2019. Even a conservative estimate would put that figure closer to 2.6 million today. According to an IFR study, there are only 301 robots in Germany's 10,000 employee-strong manufacturing industry: A national ranking that puts the industry in fourth place in the worldwide automation stakes.
Since robotics is a highly sought-after field of automation in Germany, there is, however, plenty of evidence that these figures will have to be revised upwards before long – especially with the shortage of skilled workers that has come about as a result of demographic changes providing the perfect impetus for automation.
It is clear to see that, for all of the optimism about increasing levels of automation in the workplace, it can also be met with skepticism and fear amongst the workforce. Worrying that artificial intelligence could render mankind obsolete in the world of work is understandable, but not really realistic. Firstly because the trend towards automation varies widely from one industry to another, with the automotive industry already making great strides in this direction.
Automation is creating new jobs, requiring a more cerebral role than the traditional manual labor positions.
In other areas, automation in intralogistics is still lagging behind. The main reasons for this are the lack of efficient processes and lack of transparency. Logistics managers often know little about their actual order volumes, the exact time required, and the transport intensity they will cause. Automation can only become a more intelligent solution with greater transparency, precise recording of all workflows, and more efficient process design.
It is actually creating new jobs, requiring a more cerebral role than the traditional manual labor positions. This will not, however, make human manpower obsolete – on the contrary, relieving time-consuming, repetitive tasks, planning and implementing significantly more efficient system solutions, and improving networking in production halls will all require a wealth of modern intralogistics roles, generating countless new career profiles. All it takes, of course, is for employees to take these chances and be open to the changes brought about by our age.
The pressure to increase efficiency is driven by current market developments: More and more and smaller and smaller transport units have to reach their destinations faster and faster. This is a complex task that can only be solved through automation if a profit is to be made. While making processes safer, faster, cheaper, and more transparent, it will also offer new development opportunities for human talents, the more demanding work presented by data and system management being just one example here. Professions in the field of intralogistics are becoming more specialist, requiring higher qualifications and a constant willingness to learn. Of course, automation will contribute to reducing staffing costs. But is it really a bad thing if monotonous, repetitive tasks disappear from our working worlds?
INTRALOGISTICS³ - The Blog
Frank Heptner is Senior Director Consultancy and Projects Intralogistics Solutions at Linde Material Handling. In the course of his over 15 year career, the mechanical engineering graduate developed into a specialist in the field of automatic warehouse solutions.
At Linde, the native German, who grew up in France, is responsible for the consulting business for intralogistics and project management for intralogistics solutions. In his blog he looks at current trends and developments in the industry.