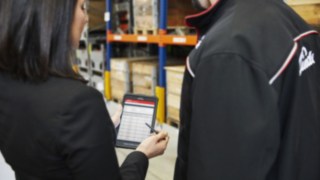 project planning
Kick-off meeting and formation of the project team. Concept review and finalization. Preparation of the requirements specification. Review of the planned investment budget. Final definition of the hardware and creation of schedules, test and training plans. Selection of suppliers and order placement. Concept release for the production start of the necessary system components.


production
Production of the planned and envisaged systems, including permanent monitoring and control of the progress made and adherence to the timetable.


implementation
Verification of the real conditions on site. Installation of the plant and supervision of the construction site as well as the interfaces, costs and deadlines by the project management and site management (building site diary). Interface coordination between construction and technology. Configuration and testing of the hardware without connection to higher-level control systems.


commissioning
Examination of the prerequisites (hardware acceptance), installation of the hardware and software (incl. coupling to host test system). The system test includes checking the interaction of all components used. User training on the installed system. Preliminary acceptance. Handing over the training documents and the plant documentation.


start of operation
Linking to the productive host system, transfer of inventory data. Now the system is ready to go and can be used productively. Starting support for smooth operation. Activation of the hotline and start of the guide. Continuous fine-tuning and finally the final inspection, with which further tests (e. g. performance test, availability test etc.) are connected.


customer service
Project handover to customer service for system support with integrated hotline, continuous support and spare parts service available worldwide - including active support by Predictive and Preventive Maintenance to eliminate any potential disruptive factors. If necessary, solution optimizations required in the future can also be implemented.
INTRALOGISTICS³ - The Blog
Frank Heptner is Senior Director Consultancy and Projects Intralogistics Solutions at Linde Material Handling. In the course of his over 15 year career, the mechanical engineering graduate developed into a specialist in the field of automatic warehouse solutions.
At Linde, the native German, who grew up in France, is responsible for the consulting business for intralogistics and project management for intralogistics solutions. In his blog he looks at current trends and developments in the industry.