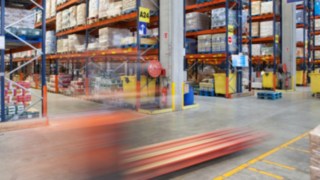 project definition
Written specification of the project, exact delimitation of the planned task and definition of the planned target size of the overall project scope.


status recording
Recording of the current status, i. e. all areas relevant to the project and their associated work processes and structural data (article and warehouse data, performance values, required times, customer goals and expectations, etc.).


analysis phase
Determination of the weak points of the work processes, throughput and waiting times, error rates, damage cases and key figures (storage, transport, picking) recorded in real time in the actual state.


determination of potential
Development of possibilities for improvement with regard to organisation, new technology and information technology to be used and definition of the desired target status.


action plan
Listing of all necessary measures regarding structure, processes and IT (target concept). Drawing up a cost and time schedule with identification of the possible savings potential.


solution development
Development of possible system solutions with regard to technology, organization, control and administration and their implementation in the customer's existing and agreed structures.


solution comparison
Comparison of the developed solutions and creation of a decision matrix based on the most important project parameters. Consideration of savings potential and identification of the expected return on investment.


Management Summary
Elaboration of a recommendation based on the most important project criteria including evaluation of the individual systems as a basis for the customer's decision.
INTRALOGISTICS³ - The Blog
Frank Heptner is Senior Director Consultancy and Projects Intralogistics Solutions at Linde Material Handling. In the course of his over 15 year career, the mechanical engineering graduate developed into a specialist in the field of automatic warehouse solutions.
At Linde, the native German, who grew up in France, is responsible for the consulting business for intralogistics and project management for intralogistics solutions. In his blog he looks at current trends and developments in the industry.