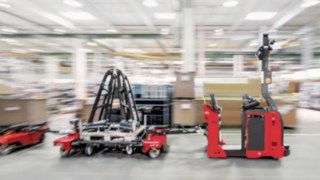 Hand in Hand with the Machine
Automation has long been a hot topic in the logistics sector, and has gained additional momentum in recent years with almost all business processes being digitalized. Greater efficiency, precision, and reliability—these are all clear advantages of automated intralogistics, but some questions remain: Who benefits? How expensive is the implementation? Is the technology sophisticated enough? And how does is all fit into existing systems and the process as a whole?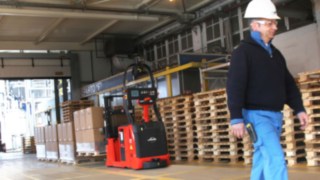 Scalable for All Requirements
Linde Material Handling, together with leading technology partners, offers flexible, scalable, and safe solutions. Companies can therefore rely on Linde's support as a dependable partner with a comprehensive overview of the solution as a whole; this applies from the customer's request, to advice and planning, and right through to implementation and support. This includes services such as material flow analysis, project planning, engineering services, and acceptance tests. Thanks to the modularity of its solutions, Linde is able to offer a broad spectrum of services ranging from individual process steps through to complex material flows.
Modular and Integrated
Automation works best when all systems communicate and interact with each other seamlessly. Linde's modular solutions have all the necessary interfaces for integration into all processes and systems. This means individual Linde trucks from the MATIC series or even an entire fleet can be seamlessly integrated into the existing IT and operating processes.
The fleet is controlled in real time by a supervisory software program —efficiently, reliably, and cost-effectively. Linde's automation solutions are particularly beneficial: for example, they can be integrated into warehouse management or ERP systems. Linde automation solutions therefore enable companies to remain competitive and fully compatible with the technology of the future.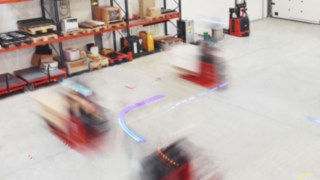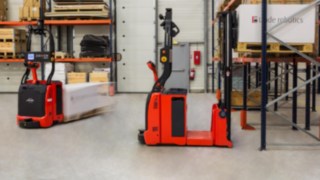 Geonavigation
Geonavigation Without the Need for Infrastructure
All automated solutions are based on series-produced Linde industrial trucks with their proven features of safety and performance. With the integration of innovative geonavigation technology, they are transformed into the automated MATIC-series trucks, which run without the need for any additional infrastructure such as conductor tracks.
The system uses structures like racks, walls, installations and machines to generate a two-dimensional map. In this, routes and action points such as storage locations and transfer stations are defined. The system can learn and adapt to any changes in the spatial structure or processes without a problem and at any time. The MATIC trucks use the map to identify their position in the room by comparing the reference map with the structures it encounters in real time using a navigation laser.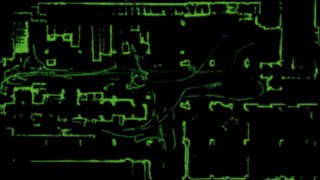 Benefits at a Glance
Automated Trucks from Linde
The autonomous MATIC range from Linde currently covers 80 percent of all handling tasks in production and warehouse logistics. This includes pallet stackers, pallet trucks, tow tractors, counterbalanced pallet trucks, and a high-functionality VNA truck. Depending on requirements, the relevant Linde products are combined with partner technologies and integrated into an overall concept, either for individual process steps or for a fully automated material flow.
More details
The Latest Addition to the Range: C-MATIC
The new autonomous Linde C-MATIC marks the entry of Linde Material Handling into the automated guided cart segment. It can operate non-stop for 16 hours, has all the necessary safety features, and can be integrated into internal material flow processes with incredible flexibility. It maneuvers through the warehouse area independently along a pre-installed magnetic tape. At the pick-up point, it drives underneath the waiting trolley and "docks" onto it via an extendible pin hook. The Linde C-MATIC can easily move load carriers weighing up to 650 kg.
Further information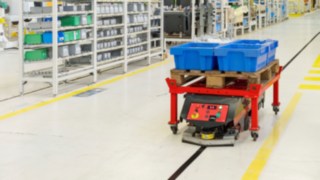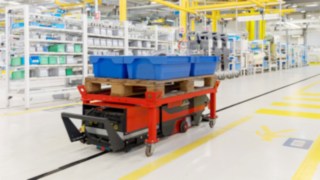 Partnership with Dematic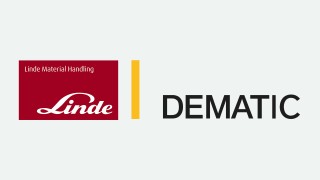 The Combined Power of Intralogistics Automation
Following the KION Group's takeover of Dematic, Linde now has a leading international provider of ultra-modern, integrated automation technology as a partner. Dematic's hardware and software components provide the perfect complement to Linde's industrial trucks and solutions. This enables the implementation of highly automated and specialized systems. Linde advises companies on the right solution, undertakes project management, and also provides a worldwide service and sales network. This partnership means companies benefit from pooled expertise, and extensive capacities for the automation of supply chains and an optimized material flow.
Success Stories on the Use of Automation Solutions