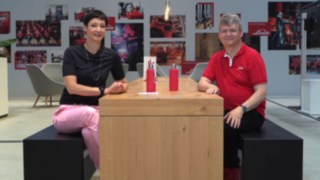 The WoMH Experience is back!
20 Jun 2022
Expert talk with Stefan Prokosch
Raise the curtain on the World of Material Handling! In the big kick-off interview, Stefan Prokosch, Senior Vice President Brand Management, covers a wide range of topics: In Part 1 of our video, he explains why live events outshine everything else, how the motto "Your way is our way" sums up the Linde philosophy, and why this year's WoMH is a lot about energy. You can find all the answers here in our first interview from the World of Material Handling.