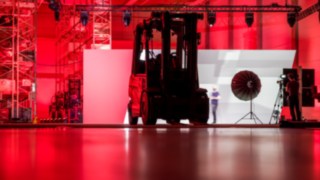 COVID-19 has forced us to do without live events for the moment. But of course, that hasn't stopped us from introducing our latest innovations to the world this year:
Visit yourway.linde-mh.com and watch our MASTERPIECES stream to make sure that you do not miss out on any of our groundbreaking product highlights.
What's in store for you? Nothing less than the world's most powerful electric forklift trucks, our latest semi-automated order pickers that will take the efficiency of your picking processes to a whole new level, and a glimpse into the future of fully automated warehouse processes. But that's not all - you'll get to know the people behind these products and solutions. And you'll experience first-hand how a whole new masterpiece comes to life.
Want to learn more about our innovations and products? Then leave us your email address when visiting us at yourway.linde-mh.com to stay up to date. Of course, this will also include all updates on the World of Material Handling 2022 - where we will finally meet each other in person again.
Impressions of the World of Material Handling 2018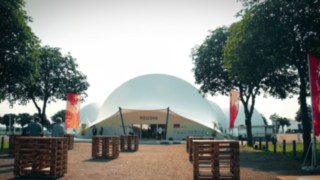 Partners of the World of Material Handling